OUR SERVICES
We work with both individuals as well as with companies who are expatriating their employees to Barcelona or the surrounding area.
Knowing the difficulties that lie ahead whilst relocating abroad (cultural, administrative, and language barriers) we have the tools to facilitate your arrival and make sure everything runs smoothly and hassle free.
We guarantee we will dedicate all the time and energy necessary to ensure your relocation is a complete success!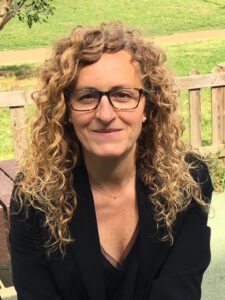 ABOUT US
Marta Sarrà is the founder and director of Coming to Barcelona.
Native to Barcelona, Marta is multilingual speaking four languages fluently (Spanish, French, English and Catalan), she holds a degree in Law from the University Pompeu Fabra in Barcelona.
After having worked for several years as a law immigration advisor in Barcelona, she held down several positions within the world's leading wind turbine manufacturer and spent 10 years working in France.
Coming back to live in Barcelona and having learned so much from relocating herself to France, Marta decided to start up Coming to Barcelona to offer all the services -whether the relocation is for personal or professional reasons- that she herself needed when she relocated!
Marta and her team mobilise their professional and personal know-how of the local administrations, their in-depth knowledge of Barcelona to bring you best possible service in order to secure entire customer satisfaction.
They all love Barcelona and will be thrilled to share with you the secrets of this wonderful city.
After analysing together your needs and priorities the team will cheerfully be there with you every step of the way – and to share with you their passion for Barcelona at the same time!